Monday January 14, 2019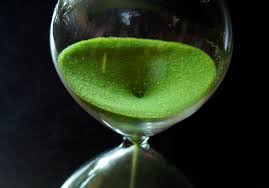 R&D TAX INCENTIVE – LODGEMENT DEADLINE 30 APRIL 2019                                           
Time is nearly up to claim your Research & Development (R&D) Tax Incentive for the 2017/18 financial year.  The countdown is on!
The Australian Federal Government's R&D Tax Incentive allows for companies engaged in innovative development designed to generate new knowledge to receive a tax offset up to 43.5% of eligible R&D expenditure incurred (offset varies according to turnover).
Last year innovative Australian companies claimed in excess of $3 billion for research and development of new products and processes.  It's not just for the big end of town either.  Firms such as RADBE Consulting assisted SME's with lodgement of thousands of claims across a wide range of industries.  Each year there is significant development in software, manufacturing, bio-tech and engineering companies who were born in garages, bedrooms and small offices around the country and grow to become challengers on the world stage.
The startup culture in Australia is booming and thanks to the R&D Tax Incentive innovative companies can access assistance allowing for cash to be injected back into their fledgling businesses, ensuring continuation of development.  Cash flow is often the toughest hurdle to overcome during the critical first few years of any startup.  
There are of course eligibility criteria to consider.  Eligible projects require R&D being undertaken that involves development and testing of new and innovative technologies with a high level of technical and financial risk.  Additionally, the incentive extends only to Australian companies who have incurred eligible R&D expenditure of at least $20,000 during the 2017/18 financial year.
If you believe your business meets the above criteria, then the experienced consultants at RADBE can arrange a no obligation meeting to discuss eligibility and the potential benefits you may be entitled to.
As your R&D Tax Incentive consultant, RADBE can assess your projects and guide you through what can be a daunting and time-consuming process with the goal of securing the best possible outcome for your business.
If you would like to know more please contact RADBE Consulting via our website, or call our head office on 07 3216 6242.
But act now, because the lodgement deadline is approaching fast.
Latest News
Budget 2018
New information relevant to Federal Government Grants August 2018
September Update for State based Government Grants
STATE-BASED GOVERNMENT GRANTS – SEPTEMBER 2018 UPDATE
In the 2018 budget the Queensland Government injected an additional $73 million over 4 years into the Advance Queensland Program bringing the total available funds to $650 million.